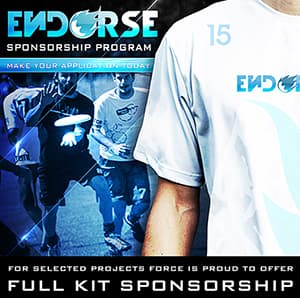 We've enjoyed a lot of great support from the Ultimate community since our beginnings in 2011 and we now think that's it's time to give something back!
Endorse: Our company has grown thanks to the support of Ultimate Frisbee players across the world and in return we'd like to help the sport to grow too. The Force crew has put heads together and it's been decided to support one team or project per year by offering Force-sponsored kit:
free design, logo creation, layout and setup
free sublimated kit bundle per player
free team flags
and no shipping fees
Conditions apply to roster sizes however additional kit may be purchased at preferential rates and we'll offer reductions for kit purchased during future playing seasons.
If you'd like to apply for Force sponsorship simply write to us at endorse@force-ultimate.com with the following details:
team name and location
a short description of your team and players
national or regional federation affiliation with current seeding
tournament participation for previous seasons and team trophies
a full player roster for the current playing season
and anything else you think may be important for your bid!
We'll be accepting sponsorship requests until the end of Fabruary and will announce the selected team or project as soon as possible. No team or project is too small and we'll consider all applications equally, we're looking for teams to get behind and support throughout the playing season and projects which will keep us hooked!

Have a look below to read about our previous projects and if you have any questions simply get in contact with us, one of the Force Crew members will be happy to answer your queries.
2021/2022 - Play for Ukraine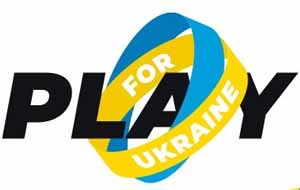 'Play for Ukraine' is an information campaign to raise awareness of the war in Ukraine and its impact on the Ukrainian people and the frisbee community, run in partnership with the Ukrainian Flying Disc Federation. The Federation encourages people to express their support for Ukraine. The more people become aware, get involved, spread the word and donate, the faster everyone can get back to doing what we all love: play flying disc sports.

Force worked with the Play for Ukraine campaign to set up an profit-free online shop, featuring custom Ukraine jerseys and sports caps, to help raise awareness about the conflict in Ukraine and to send proceeds directly to a Ukrainian humanitarian fund. The campaign has been a great success, raising 1469€ that have already been donated to medical aid in Ukraine via the United24 platform. Find out more about Play for Ukraine at the link below.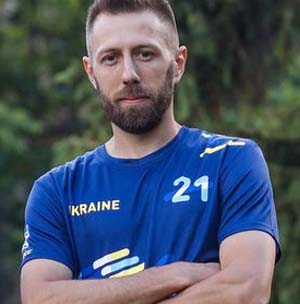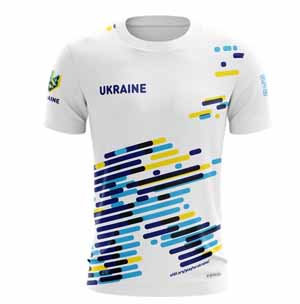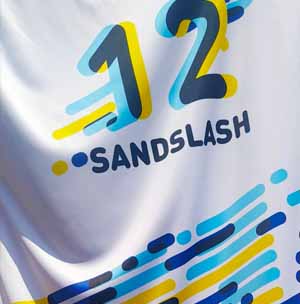 2020/2021 - European Outdoor Conservation Association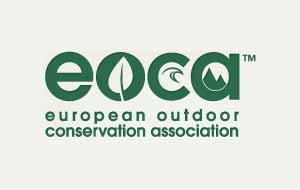 This season Force chose to place the endorsement budget into a new membership program with the European Outdoor Conservation Association, joining a group of businesses in the European outdoor industry who have come together to raise funds to put directly into conservation projects - to give back to the great outdoors. In 16 years of existence, the EOCA has supported 172 projects to the tune of nearly €5 million and, as a not-for-profit organisation, every new member that joins means more money for more projects.

The association's main goal is not only to make a difference by raising funds to put something back into the environment, but also to inform and educate all those who use the outdoors as their playground. The EOCA is run by a lovely group of people and here at Force we really like the hands on approach to project selection and the sense of real purpose to the Association's work.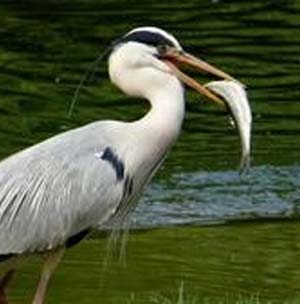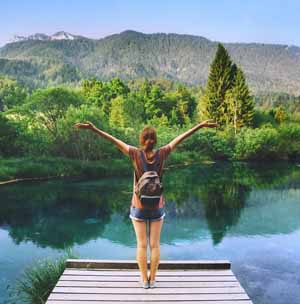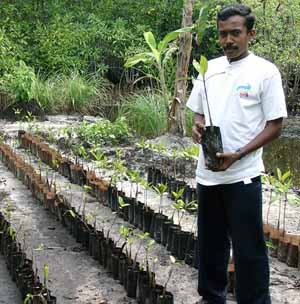 2019/2020 - Aymeric Roleand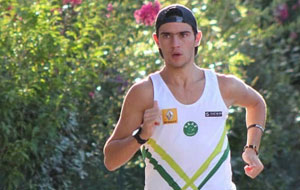 With a slight depart from Ultimate this particular season, Force chose to sponsor local athletic talent Aymeric Roleand. Switching from local basketball events, Aymeric has been running hard for local athletic club l'USCS Saucats since 2018 and has snatched up podium spots at the Interregional Stadium and Cross races in the Cadet and under-18 events.

The future is looking bright for Aymeric, he currently trains in Talence (rocking his new custom Force gear!) and has earned qualifications over the past year for the French Track Championships, French Cross Championships and upcoming World UNSS Championships. COVID-19 restrictions have upended most of the sporting world over the past few months but we'll be looking forward to following his progress when the events pick up again in the 2021 season.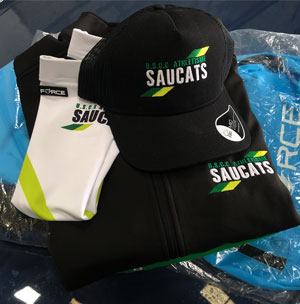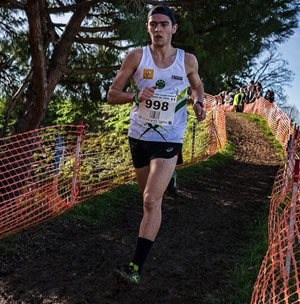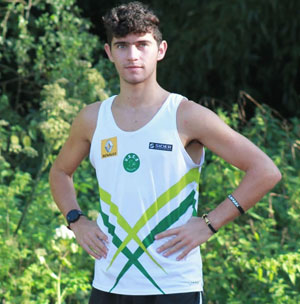 2018/2019 - Oakland Ultimate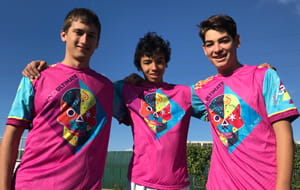 Coach Valerio Iani started Oakland Ultimate in the autumn of 2017 with the idea of offering a competitive environment where young players can flourish and build lifelong friendships. After only 16 months, the OAK club formed a small community of 400 family members and now runs year-round programs with Social Emotional Learning and Physical Literacy baked into the content.

Today OAK boasts 200 participants, a pool of players that fills 3 traveling teams (U15 Girls, U15 Boys and U17 Boys), participating in 8 high-level tournaments. We were delighted to supply the team with some player prizes: a batch of very bright 'winner' jerseys and customised Oakland International Spirit of the Game compression sleeves.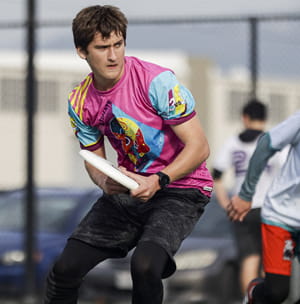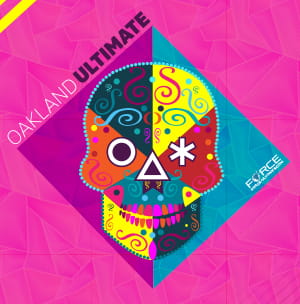 2017/2018 - Get rekt ultimate team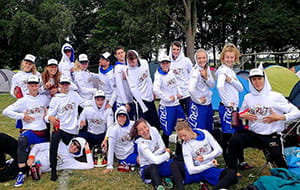 Dutch Champions 2015, 2016, 2017, 2018 and European Champions in 2017 and 2018, GRUT or GET REKT ULTIMATE TEAM is made up of all the stars of the Dutch youth scene and their infectious enthusiasm and good humour make them an absolute pleasure to work with.

Force has been proud to sponsor the team during their campaign for a spot at the the WFDF 2018 World Ultimate Club Championships in Cincinnati, Ohio, USA (14 - 21 July 2018), working on a huge range of GRUT branded items to suit their various activities: playing kit, compression sleeve accessories, Argia sun hoodies, screen-printed kit bags, casual-wear 'fan' t-shirts, embroidered caps and a mighty 'Flag Of Honor' to thank all their loyal supporters both at home and abroad. #rektairlines has taken off and the journey is very exciting so far!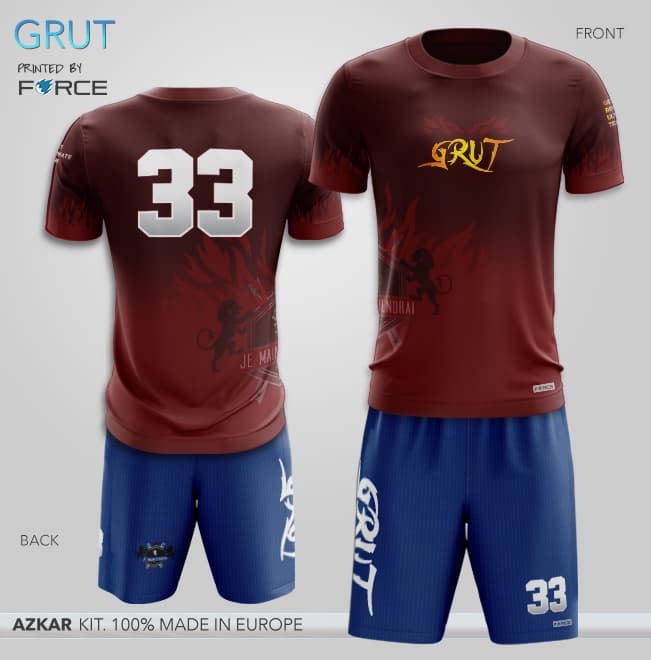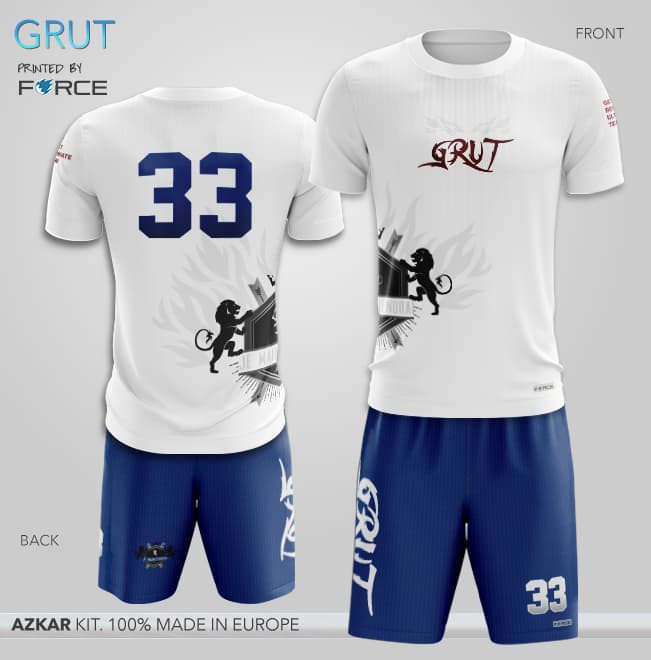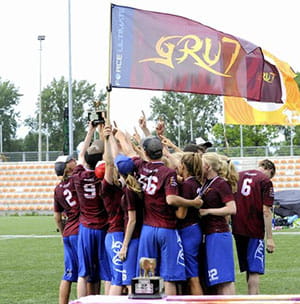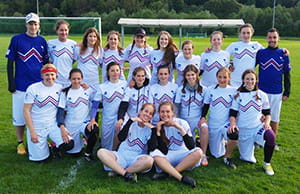 For the first time ever the Slovenian Ultimate Frisbee community is taking two junior U20 teams to the World Junior Ultimate Championship. The event takes place in Wroclaw, Poland, from 30. July - 6. August 2016 and Force Ultimate is delighted to welcome these junior teams to our Endorse project as the 2016 winners!

We've worked with team manager and coach Luka Banovic on their new blue, white and red home & away sponsorship kit which features a fully sublimated motif of the highest mountain in Slovenia, the Triglav.

This classy kit is steaming off our printers now and we're more than looking forward to following their progress.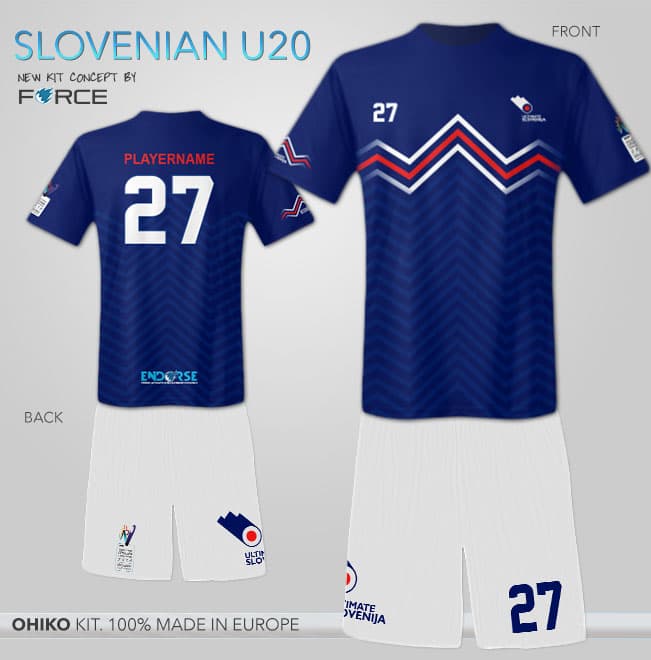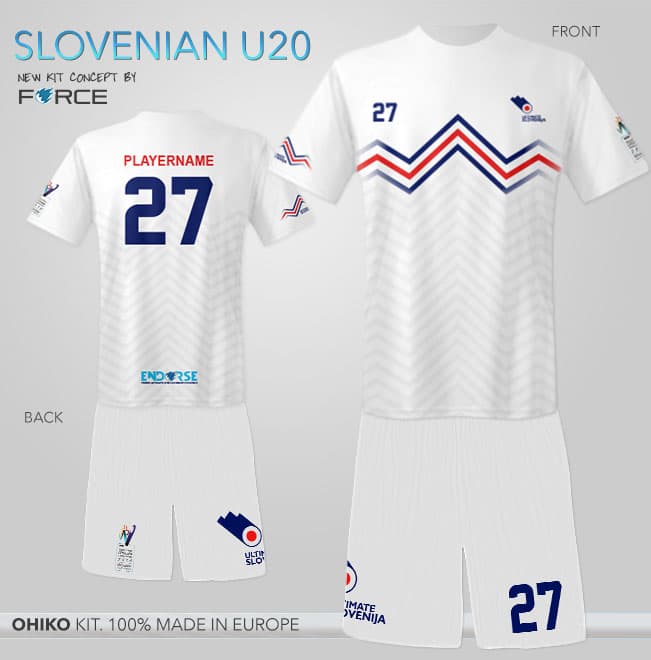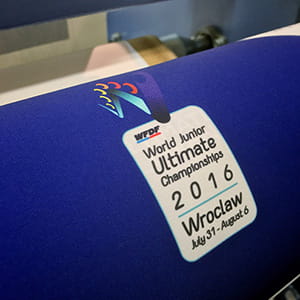 2015/2016 - Manchester ultimate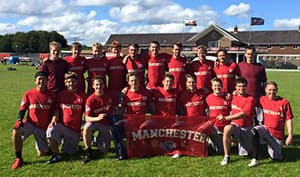 Formed in 2010 under the name ManUP and rebranded in 2012 to Manchester Ultimate, the team finished the UK's 2014 Tour season as seed #8 & UKU Nationals #9.

The team had big plans for 2015, including running weekly mixed skills sessions for the Manchester community and for players from the Universities of Manchester, Salford, Sheffield, York & Liverpool, working with the local Women's team and grassroots development club Black Sheep, and participating in weekly elite training with Chevron Action Flash (xEUCF Champions 2009). All this with the aim of developing the club into one of the elite teams in the UK.

And their plans seem to have come off nicely! Manchester Ultimate came away as Champions of UK Tour 2015 after a hard fought campaign. Loosing to KaPow! in the Tour 3 final was tough for the lads however overall results meant the team came away with the top spot!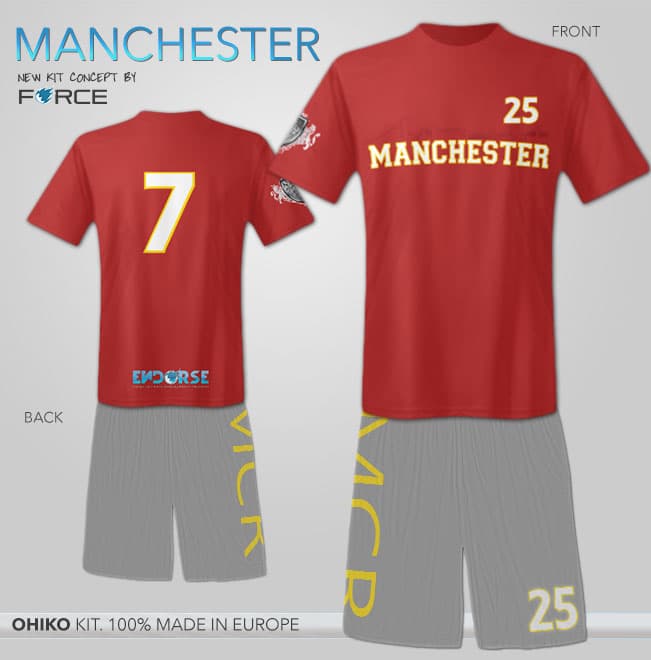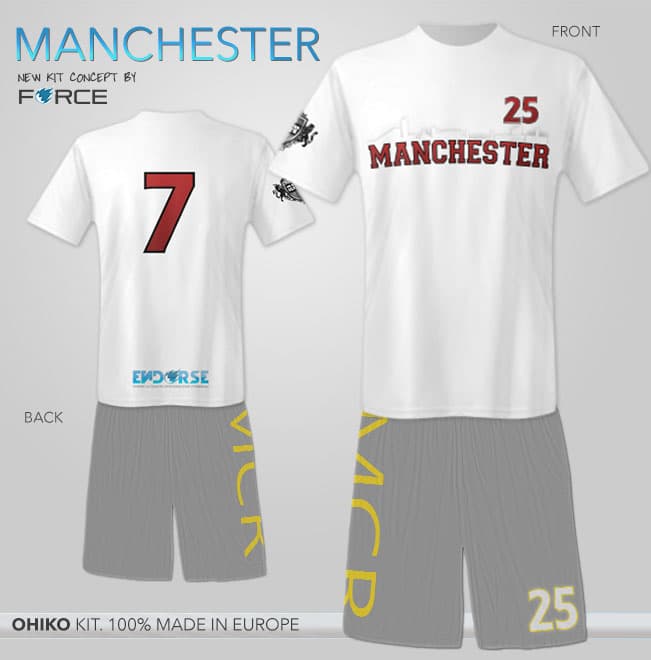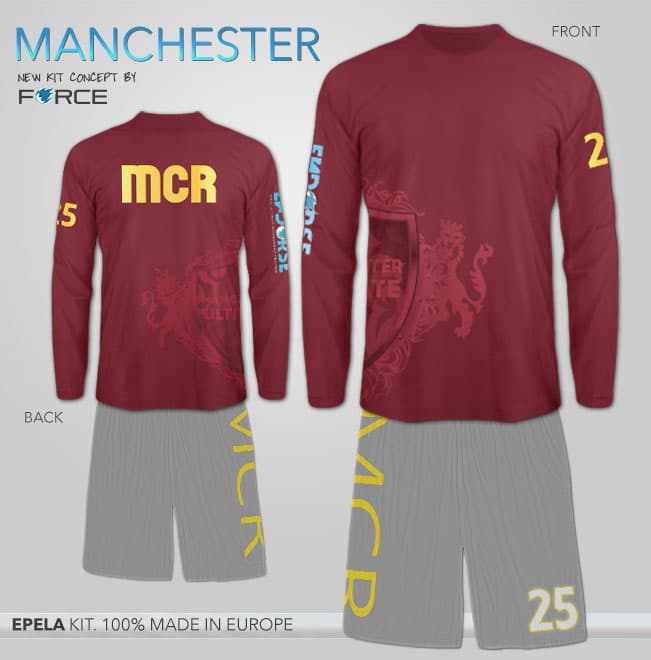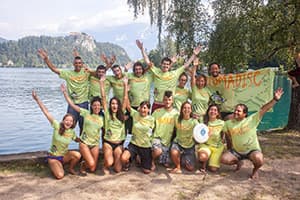 Sometimes people speak and ideas are born. During 2013, Julia Cadiach and Gerard Baquer, Ultimate players from the mixed club of Mamadiadors in Tarragona (Spain), let their imagination flow and started discussing the idea of a Frisbee team and a van. Right then and there Nomadisc was born.

The basic idea of Nomadisc was to travel and meet new teams abroad. From the 1st to the 26th of August 2014, 16 Ultimate players from Catalonia planned to cross Eastern Europe to meet new teams and share ultimate brotherhood. However, the idea changed quickly when the team realised about the power of Nomadisc. The project needed to be spread and shared in order to reach out the largest number of people and to help promote Ultimate Frisbee in schools and activity centers back home in Catalonia. That's why Nomadisc decided to make a professional documentary about their exploits and reached out to sponsors to help fund their projects.

Force was proud to sponsor Nomadisc by providing team jerseys, flags and other promotional materials.