Force Sportswear has been based in Bordeaux, France, since 2013 and the company's objective is twofold: to offer beautiful, rugged and quality sportswear to players in Europe as cheaply as possible and to fight industrial delocalisation and to keep our production close to home. This means that our sportswear is 100% European and we are going to keep it that way.
We retain control of our production process and we own all of the machines used to print and stitch our sportswear items. This means fewer supply surprises, no customs delays and lower stock requirements. Our textile is manufactured in Europe and our colour sublimation inks are purchased from European companies which also means a lighter carbon footprint. The journey from the factory to the playing field is much shorter and we have plans to make this carbon footprint even lighter in the future.
For more information about how to order with Force Sportswear click here or read on to find out a little more about our company.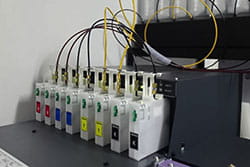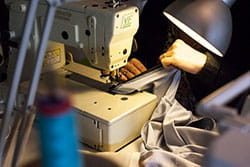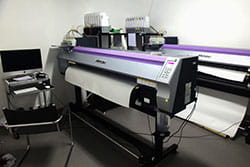 By definition, sublimation is the direct change of a body from a solid to a gaseous state. Dye-sublimation inks are aqueous. These are heated to about 200°C by microresistances distributed on the printhead. The inks thus pass instantly from a solid to a gaseous state and are then projected onto the media. On contact they cool down and revert to their solid state.

Digital sublimation is a printing technique for 100% white polyester media using special inks. It is exclusively reserved for marking textile polyester.

The benefits of sublimation are:

A perfect reproduction of intensity and brightness of colors
Reproduction of high definition images
Printing embedded in fabric, without altering the feel of the original product
Industrial and home washing washable (90°C)
Excellent durability
Sublimation is environmentally friendly, the inks used are water-based and printed materials are
mainly polyester, a material that is more ecological than cotton