Qualitative and durable production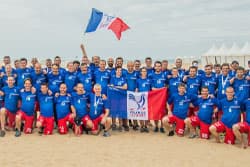 Our motivation is to offer clothing suitable for athletes and the practice of their favorite sport. Our range of comfortable jerseys are designed by athletes for athletes.

We believe in diversity and inclusion. All our models are therefore available in men's, women's and children's cuts for practices of all levels because we want to bring our French savoir-faire to as many people as possible.
We ensure a high build quality, sewing confection with neat stitching and strong threads. We own all the machines used to print, cut and sew our outfits and we intervene directly for maintenance and upgrades. This allows us to ensure that our quality requirements is maintained over repeat orders.

We are on constant technological watch to identify new breakthroughs and high-potential inventions to offer you the best innovative raw materials. We have a selection of quality, robust textiles that dry quickly, keep their form, remain soft to the touch and enhance your graphic creations.

Our sublimation skills mean that you can communicate your identity and your ideas clearly and creatively. We produce the best sublimation printing: fast, precise and high resolution prints with dedicated inks. Professional design services, with a passionate graphics team to support you in working on new projects that reflect your image.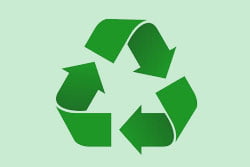 The textile industry is responsible for around 8% of global CO2 emissions. Getting off the beaten track by using less impactful materials and processes is the starting point of our environmental commitment. All aspects of our business are concerned, from raw materials to packaging to our waste.

Sublimation is classified as an environmentally friendly printing procedure. This fabric printing technique has only a low percentage of vapor emissions and CO2 content. The inks used are made from water and the print media are made from polyester, a material that is more ecological than cotton. Our Mimaki eco-solvent inks are ECO PASSPORT certified by OEKO-TEX and never enter the water distribution circuit.

Understanding the entire supply chain is essential, both from an environmental and social point of view. It's not just about buying a finished product from a partner, we have an eye and knowledge of the whole process.
Our fabrics are made in Europe and our sublimation inks are purchased from European companies. This also means a low carbon footprint. The journey from the factory to the playing fields is much shorter and we are working to make this carbon footprint even lighter in the future. Polyester, the most widely used material, comes directly from petroleum. However, other solutions exist and we are using recycled polyester from plastic bottles as soon as possible to move away from this dependence on petroleum and to allow us to revalue waste.
We are also giving other waste products a second life. We recycle and reuse our delivery boxes rather than buying in new ones. The other packaging elements come either from our own production waste, such as the protective paper that is used to cover your products in the box, or from organic and biodegradable sources, such as the film we use to wrap and protect our deliveries. We are also in the process of recycling our textile scraps by fraying them in order to be able to produce filling materials for cushions.

The best waste remains the one that we avoid creating and we refuse to individually wrap our clothing in plastic packets. And our clothes are built to last, increasing their lifespan and reducing consumption.
Ethics and fighting against industrial delocalisation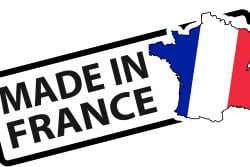 From the thread we use to assemble our clothes to the textile we print on and the workforce we employ to produce our clothes, everything is European and most often from Bordeaux, France.

Everything is produced here in our workshop in Bordeaux. Nothing is finished or started elsewhere and we control all of our production process. We know exactly who works with us because we meet these people. We refuse to be involved with cheap, outsourced and exploitative labour in any form in any stage of the production process.

We support local business. Purchasing from an independent, locally owned business means significantly more of your money is used to make purchases from other local businesses and service providers which continues to strengthen the economic base of the community. The admittedly higher cost of local goods falls away once you consider the increase in local employment as well as the relationships that grow when people buy from people they know.

We help to maintain local talent. Our production offers local opportunities for training and development, we work closely with charities in the area who offer affordable training opportunities for people looking to change their way of working or their plans for the future. This training ranges from students looking to finish professional CAP qualifications, to prisoners preparing a new career after release from the carceral environment.
We are not alone in making these commitments, many of you are taking action too. Our "Endorse" program of financial and technical support therefore focuses each year on an initiative that matters to us by its alignment with our values and the impact it can have on the world.

If you have any comments or questions about Force Sportswear please contact us! Thanks for your time reading this, if you like what we do then help us spread the word!