Shirts
35€
Full sublimation
Free design & setup
Choice of models
Men & women's sizes*

See all shirts
Full kit
One home jersey
One away jersey
One short
Save 10€
All 100% sublimated
No minimum order *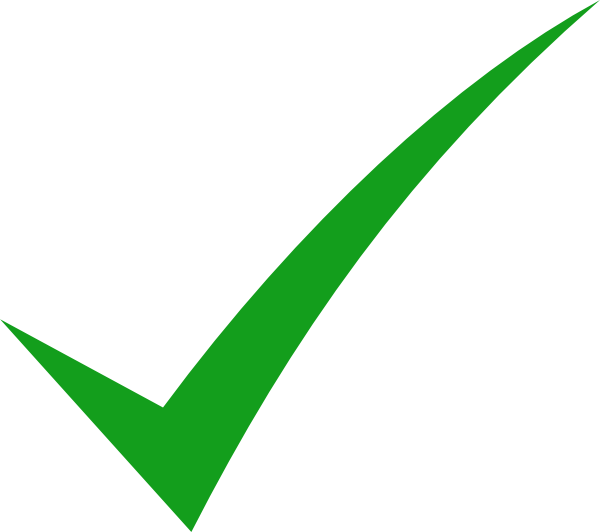 Shorts
26€
Full sublimation
Free design & setup
Unisex sizes
Cheap delivery*

See all shorts
* Shipping: we ship all over the world at between 0.66€ and 1.20€ per item ordered with no customs fees or sales tax to settle once you receive your parcel. Please contact us for an accurate quote and minimum shipping amounts.
Players sizes, gender, nicknames, numbers, order details, etc... Everything needs to go in this order spreadsheet.
Need more information about models and sizes? It's all over here.
products
prices
GBP
USD
CAD
AUD
CHF
Argia
49€
£41.99
$52.81
$71.67
$80
46.25
Azkar
35€
£29.99
$37.72
$51.19
$57.14
33.03
Azkar long sleeved
39€
£33.42
$42.03
$57.05
$63.68
36.81
Azkar sleeveless
35€
£29.99
$37.72
$51.19
$57.14
33.03
Rucksack
55€
£47.13
$59.27
$80.45
$89.8
51.91
Outside banner
29€
£24.85
$31.25
$42.42
$47.35
27.37
Sports Bra
31€
£26.56
$33.41
$45.34
$50.61
29.26
Casual t-shirt
29€
£24.85
$31.25
$42.42
$47.35
27.37
Carpet
59€
£50.56
$63.58
$86.3
$96.33
55.68
Compression Sleeve
13€
£11.14
$14.01
$19.02
$21.23
12.27
Compression top long sleeved
39€
£33.42
$42.03
$57.05
$63.68
36.81
Compression top short sleeved
35€
£29.99
$37.72
$51.19
$57.14
33.03
Dotoreak
42€
£35.99
$45.26
$61.43
$68.57
39.64
Dotoreak long sleeved
46€
£39.42
$49.57
$67.28
$75.1
43.41
Drawstring bag
19€
£16.28
$20.48
$27.79
$31.02
17.93
Erritmo
35€
£29.99
$37.72
$51.19
$57.14
33.03
Fanion
11.5€
£9.85
$12.39
$16.82
$18.78
10.85
Protective facemask
7€
£6
$7.54
$10.24
$11.43
6.61
Beach flag
153€
£131.11
$164.89
$223.79
$249.8
144.4
Flag
24€
£20.57
$25.86
$35.1
$39.18
22.65
Full zip hoodie
14€
£12
$15.09
$20.48
$22.86
13.21
Full kit
*One home jersey, one away jersey plus one pair of shorts
86€
£73.69
$92.68
$125.79
$140.41
81.17
Garland
35€
£29.99
$37.72
$51.19
$57.14
33.03
Gloves
29€
£24.85
$31.25
$42.42
$47.35
27.37
Handwarmer
29€
£24.85
$31.25
$42.42
$47.35
27.37
Half leg
22€
£18.85
$23.71
$32.18
$35.92
20.76
Hat
16€
£13.71
$17.24
$23.4
$26.12
15.1
Headband
5€
£4.28
$5.39
$7.31
$8.16
4.72
Iribazi
35€
£29.99
$37.72
$51.19
$57.14
33.03
Iribazi long sleeved
39€
£33.42
$42.03
$57.05
$63.68
36.81
Jaketa
59€
£50.56
$63.58
$86.3
$96.33
55.68
Jauzi
35€
£29.99
$37.72
$51.19
$57.14
33.03
Kanpaia
54€
£46.27
$58.2
$78.99
$88.17
50.97
Korrika
39€
£33.42
$42.03
$57.05
$63.68
36.81
Korsair
35€
£29.99
$37.72
$51.19
$57.14
33.03
Korsair Plus
45€
£38.56
$48.5
$65.82
$73.47
42.47
Kuxin
129€
£110.54
$139.02
$188.69
$210.62
121.75
Ohiko
35€
£29.99
$37.72
$51.19
$57.14
33.03
Ohiko long sleeved
39€
£33.42
$42.03
$57.05
$63.68
36.81
Ohiko sleeveless
35€
£29.99
$37.72
$51.19
$57.14
33.03
Printing
9€
£7.71
$9.7
$13.16
$14.69
8.49
Reversible
49€
£41.99
$52.81
$71.67
$80
46.25
Shorts unisex long
26€
£22.28
$28.02
$38.03
$42.45
24.54
Shorts unisex multisport
26€
£22.28
$28.02
$38.03
$42.45
24.54
Women's tight shorts
26€
£22.28
$28.02
$38.03
$42.45
24.54
Women's shorts
26€
£22.28
$28.02
$38.03
$42.45
24.54
Women's beach shorts
26€
£22.28
$28.02
$38.03
$42.45
24.54
Sidezip hoodie
33€
£28.28
$35.56
$48.27
$53.88
31.15
Skirt
32€
£27.42
$34.49
$46.81
$52.25
30.2
Snood
12€
£10.28
$12.93
$17.55
$19.59
11.33
Softshell
52€
£44.56
$56.04
$76.06
$84.9
49.08
Surf rash vest
35€
£29.99
$37.72
$51.19
$57.14
33.03
Table cover
89€
£76.26
$95.92
$130.18
$145.31
84
Tank
32€
£27.42
$34.49
$46.81
$52.25
30.2
3-in-1 Thermal warmer
14€
£12
$15.09
$20.48
$22.86
13.21
Beach towel
44€
£37.7
$47.42
$64.36
$71.84
41.53
Underwear
19€
£16.28
$20.48
$27.79
$31.02
17.93
Volley
35€
£29.99
$37.72
$51.19
$57.14
33.03
Ziklo
39€
£33.42
$42.03
$57.05
$63.68
36.81
products
prices
GBP
USD
CAD
AUD
CHF
Azkar
29€
£24.85
$31.25
$42.42
$47.35
27.37
Azkar long sleeved
33€
£28.28
$35.56
$48.27
$53.88
31.15
Azkar sleeveless
29€
£24.85
$31.25
$42.42
$47.35
27.37
Casual t-shirt
24€
£20.57
$25.86
$35.1
$39.18
22.65
Compression top long sleeved
33€
£28.28
$35.56
$48.27
$53.88
31.15
Compression top short sleeved
29€
£24.85
$31.25
$42.42
$47.35
27.37
Dotoreak
36€
£30.85
$38.8
$52.66
$58.78
33.98
Dotoreak long sleeved
40€
£34.28
$43.11
$58.51
$65.31
37.75
Erritmo
29€
£24.85
$31.25
$42.42
$47.35
27.37
Full kit
*One home jersey, one away jersey plus one pair of shorts
75€
£64.27
$80.83
$109.7
$122.45
70.79
Iribazi
29€
£24.85
$31.25
$42.42
$47.35
27.37
Iribazi long sleeved
33€
£28.28
$35.56
$48.27
$53.88
31.15
Jauzi
29€
£24.85
$31.25
$42.42
$47.35
27.37
Ohiko
29€
£24.85
$31.25
$42.42
$47.35
27.37
Ohiko long sleeved
33€
£28.28
$35.56
$48.27
$53.88
31.15
Ohiko sleeveless
29€
£24.85
$31.25
$42.42
$47.35
27.37
Reversible
43€
£36.85
$46.34
$62.9
$70.21
40.58
Shorts unisex long
25€
£21.42
$26.94
$36.57
$40.82
23.6
Shorts unisex multisport
25€
£21.42
$26.94
$36.57
$40.82
23.6
Surf rash vest
32€
£27.42
$34.49
$46.81
$52.25
30.2
Tank
26€
£22.28
$28.02
$38.03
$42.45
24.54